3-1. Searching Tonnage Cards
Search specific cards by useful searching options.
Let's search Tonnage cards that are opening in "Baltic Sea" area.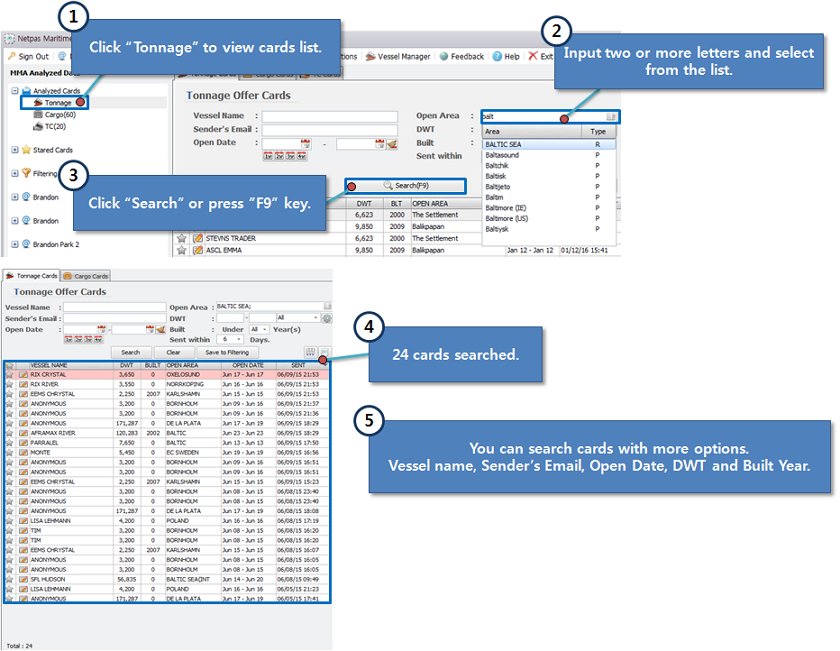 3-2. Searching Cargo Cards
Let's search Cargo cards by cargo name and quantity.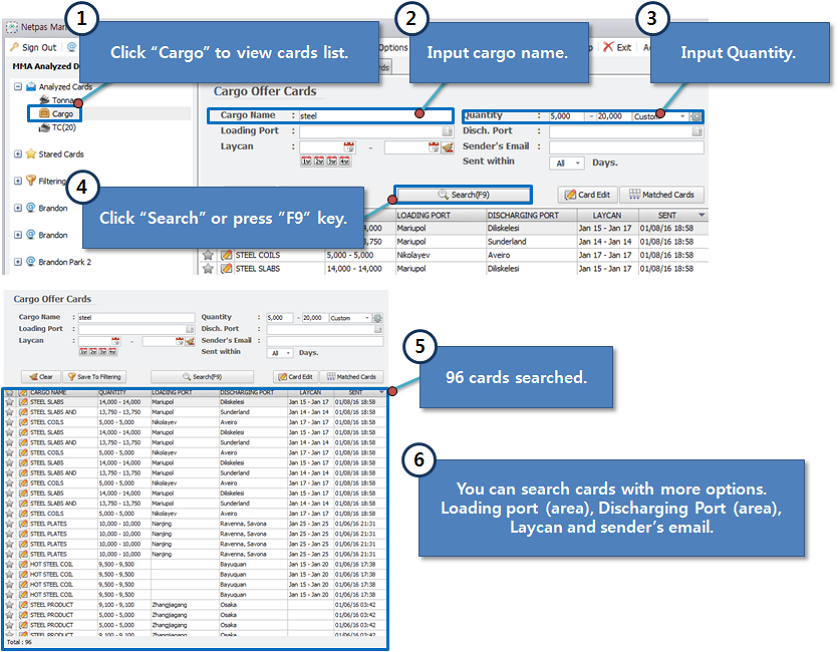 3-3. Searching TC Cards
Let's search TC cards, by Delivery and Redelivery port, Laycan and Duration.