2. How to set mail account
Netpas MMA will start receiving and analyzing mails automatically after setting email account.
All mails and analyzed cards are saved in your local PC ONLY.
Netpas MMA does not delete any emails from your mail server.

There are two (2) ways to set your email account in MMA.
1. Outlook Users
If you are using Outlook, you can bring out your email accounts from Outlook by simply clicking "Bring Outlook Mail Account".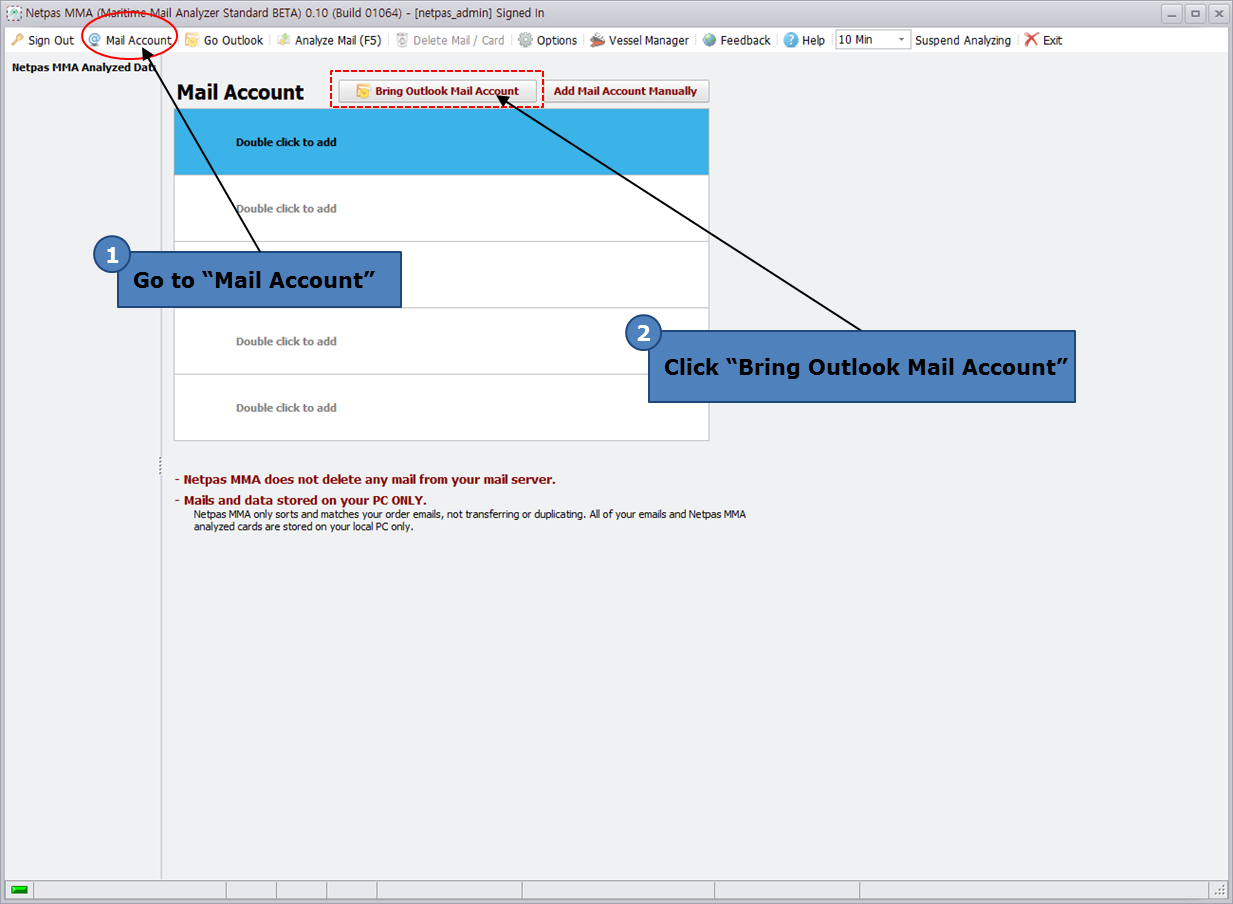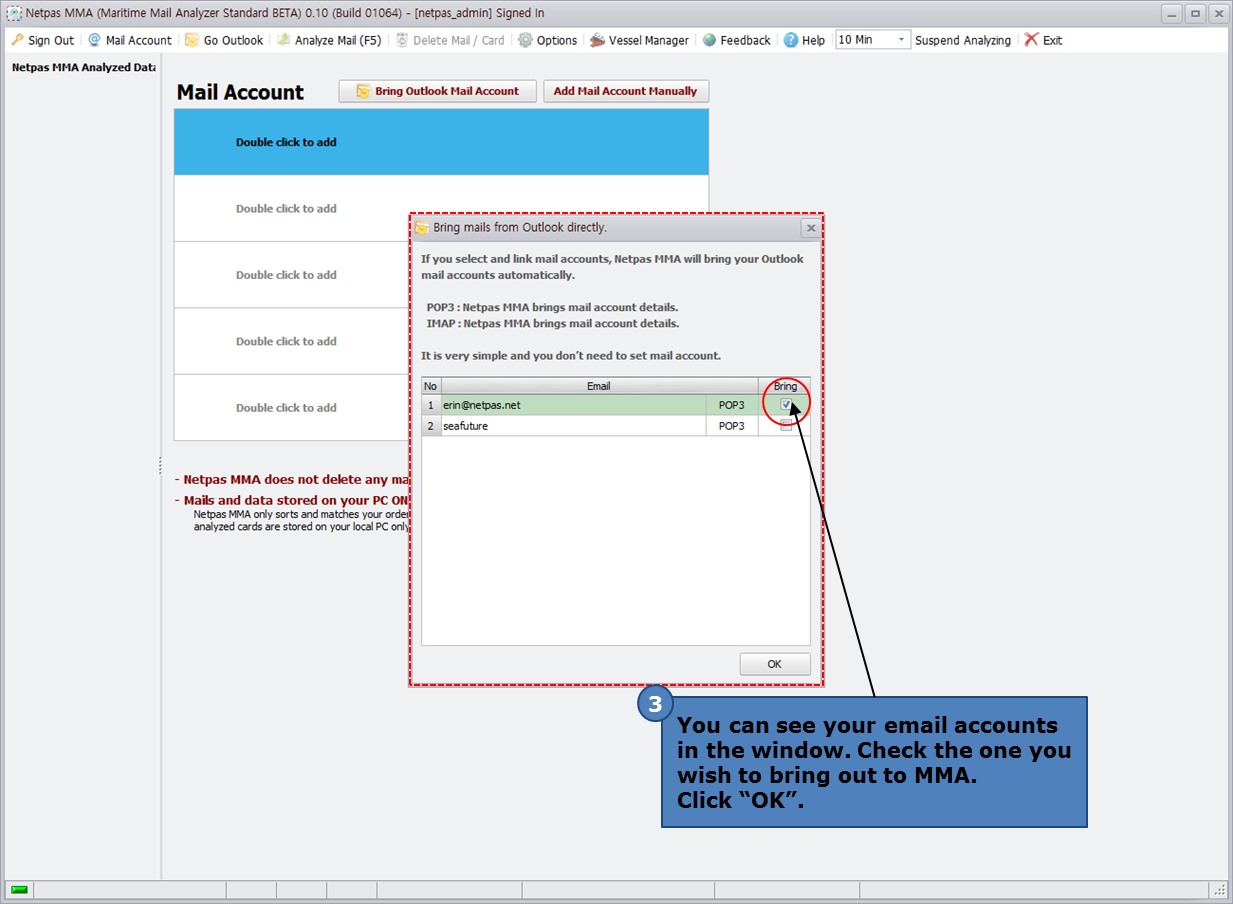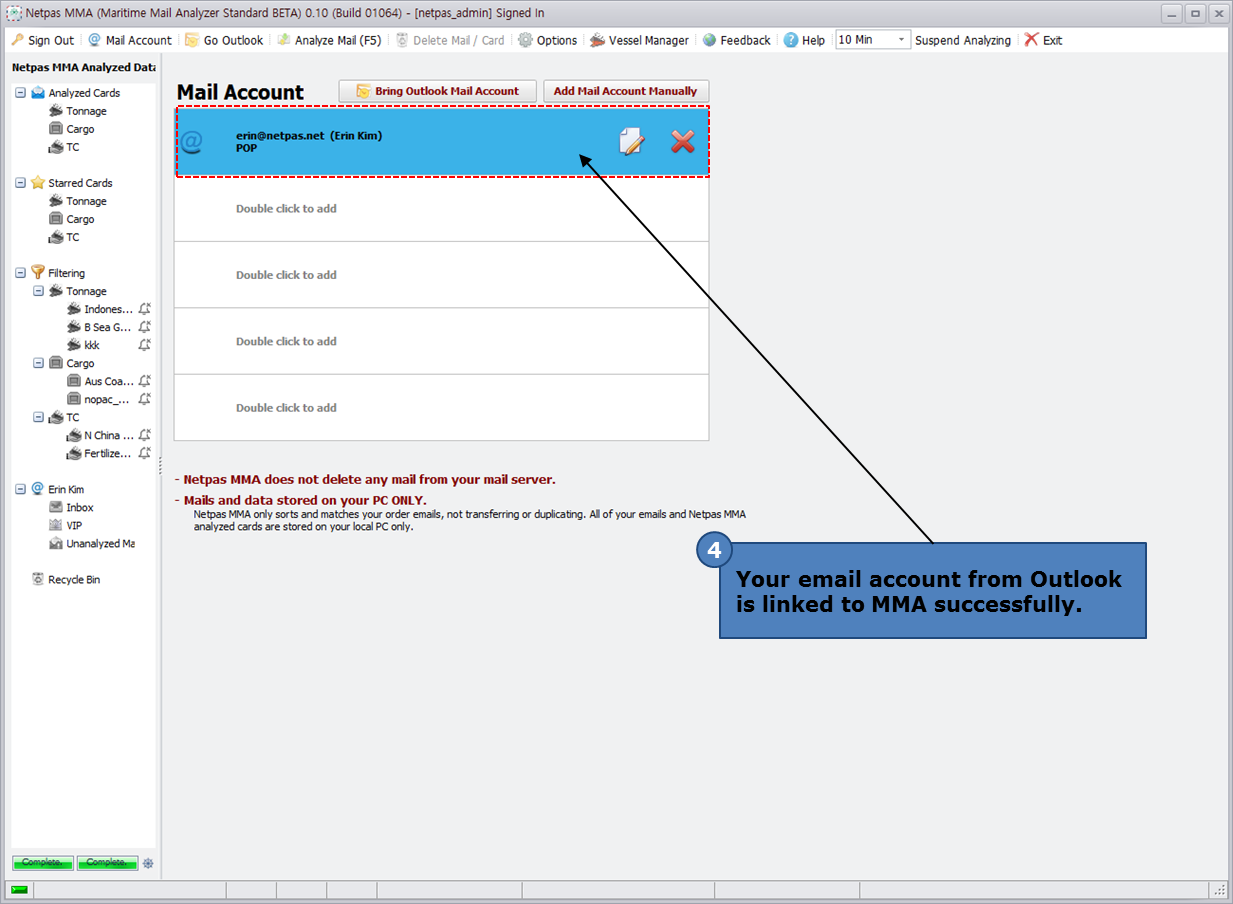 2. Add Mail Account Manually
You can add your mail accounts by inputting your mail account details.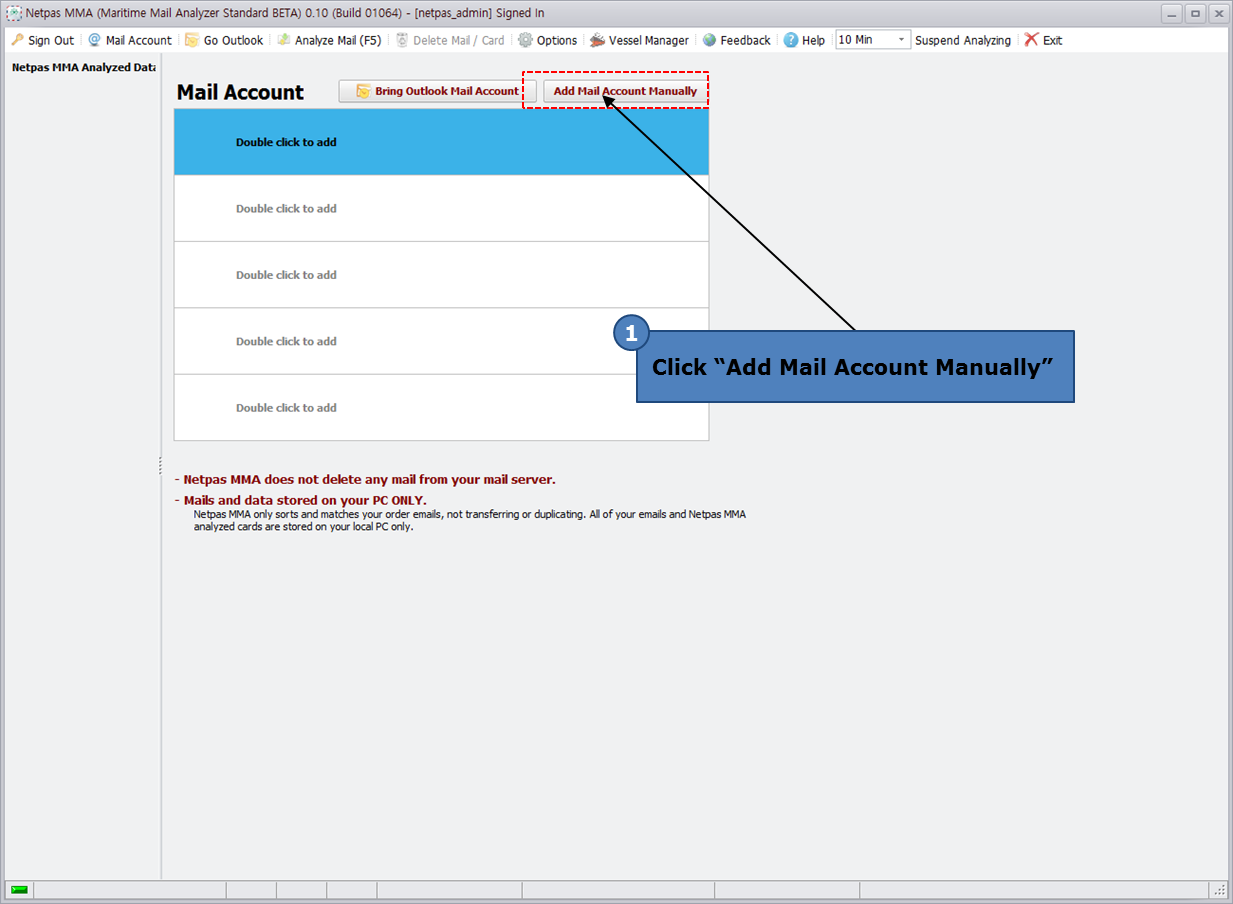 2-1. Internet Email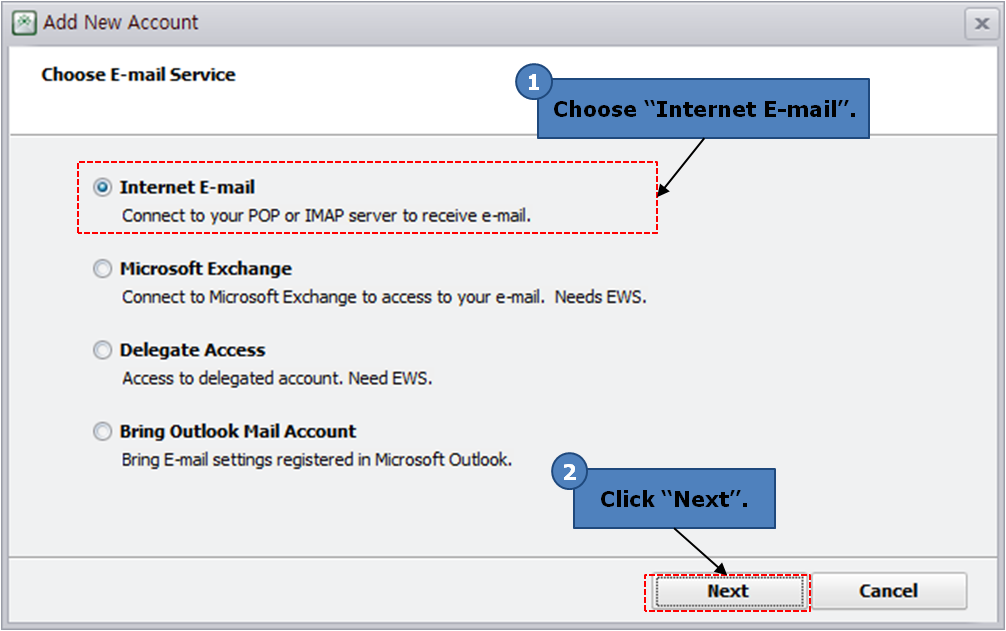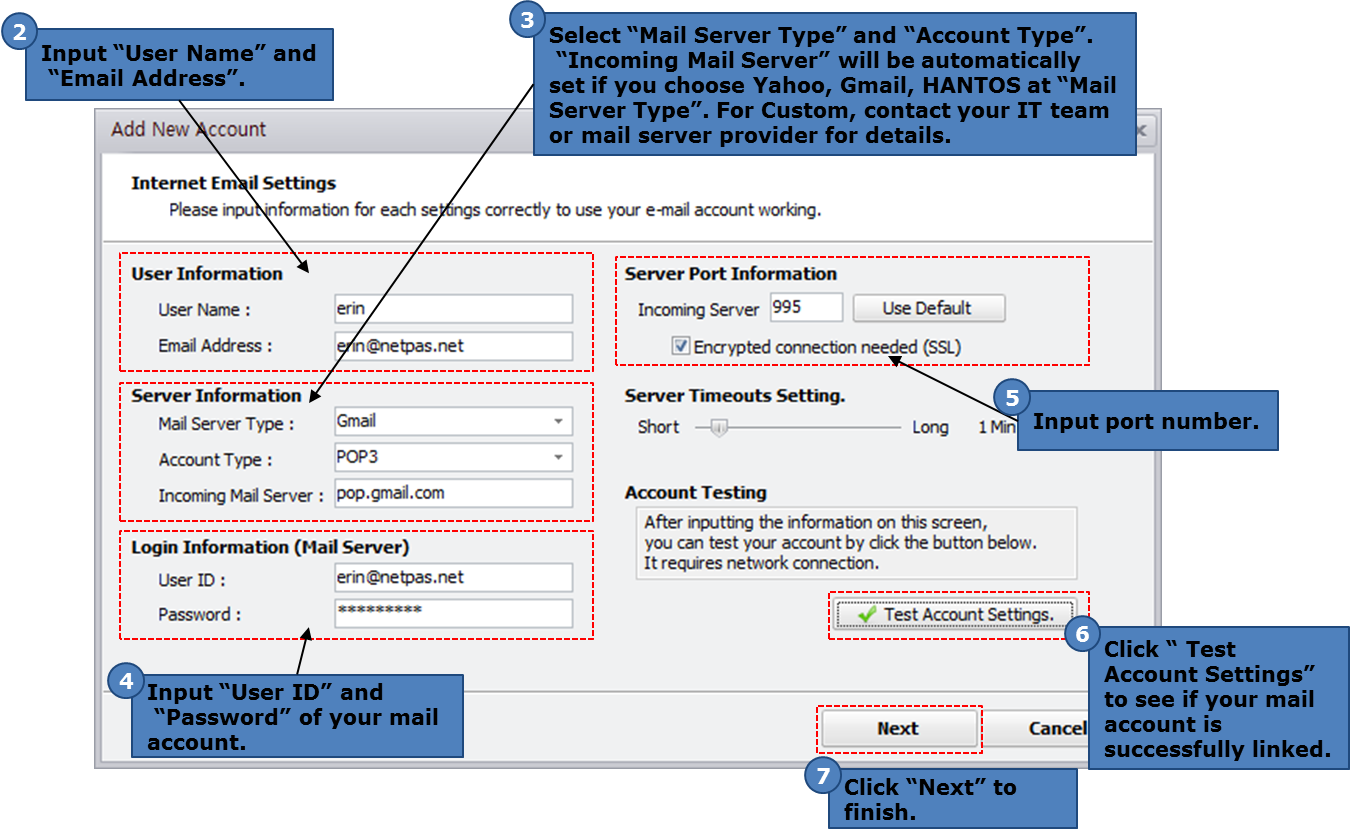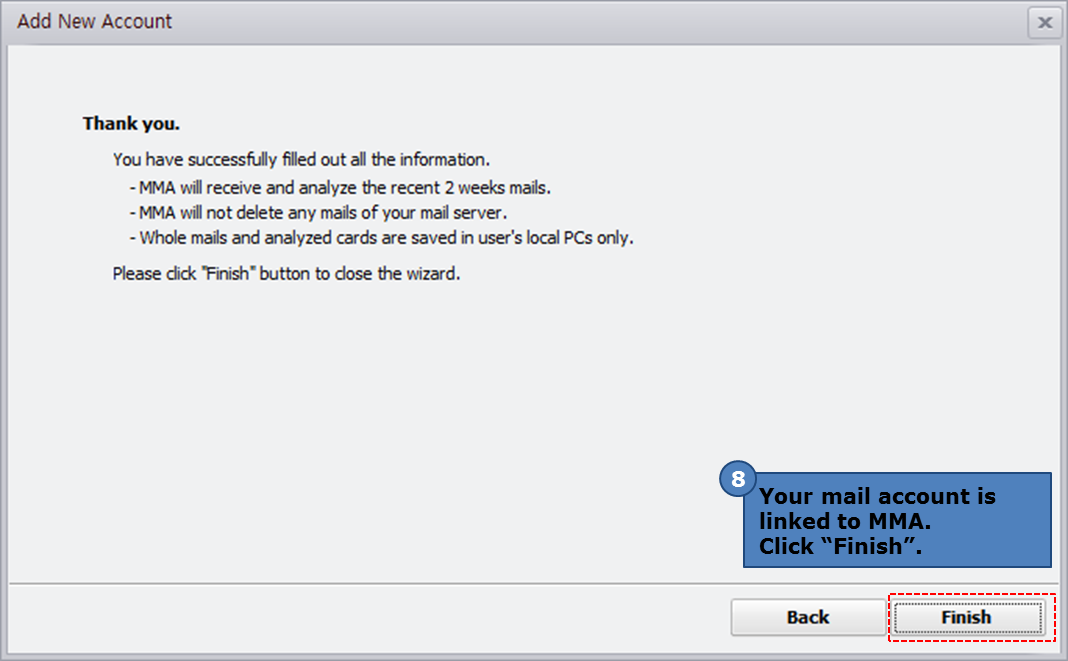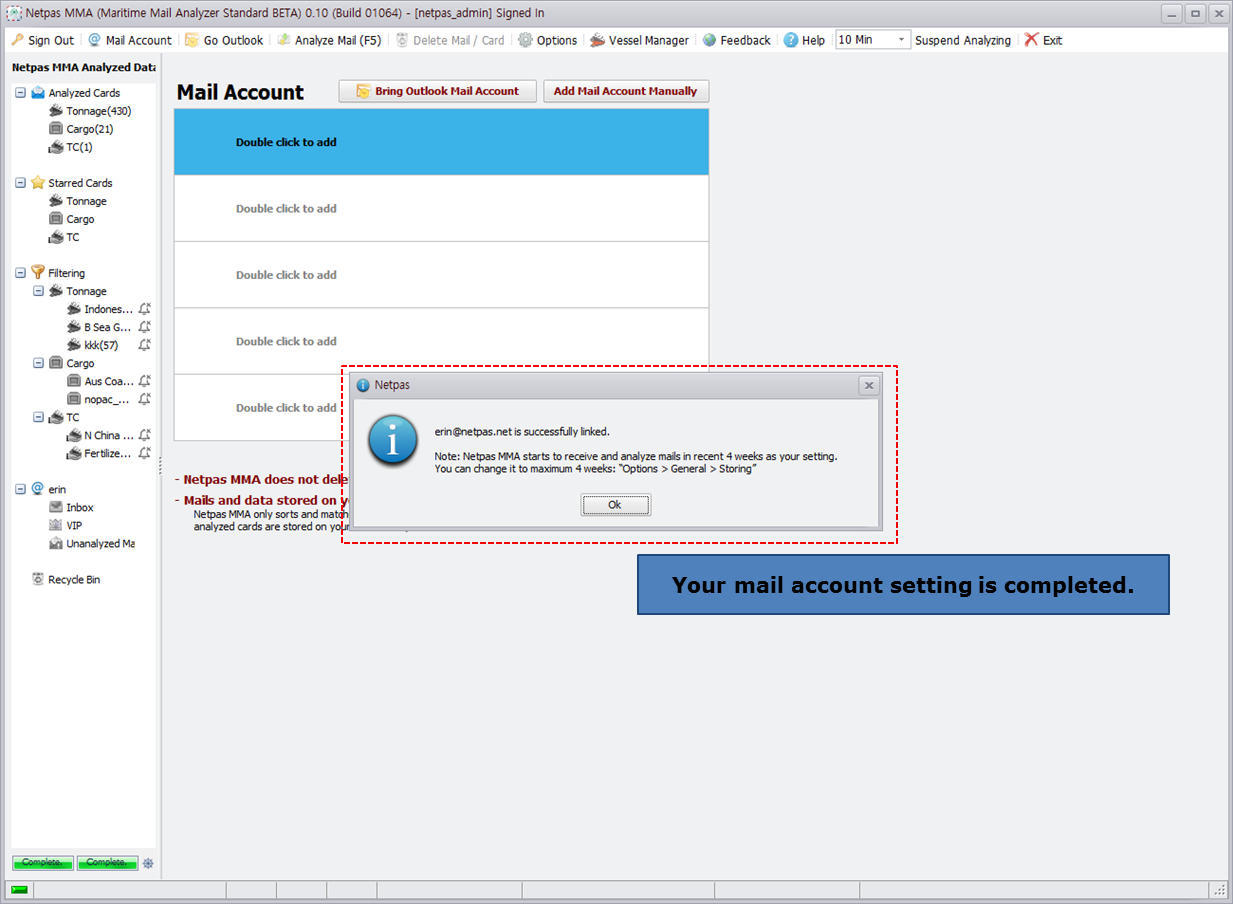 2-2. MS Exchange Mail Setting
-Supporting Version : MS Exchange 2010 SP3 with EWS and all newer versions (with Autodiscover).
-Supporting Function : Public folder, Delegate account, oAuth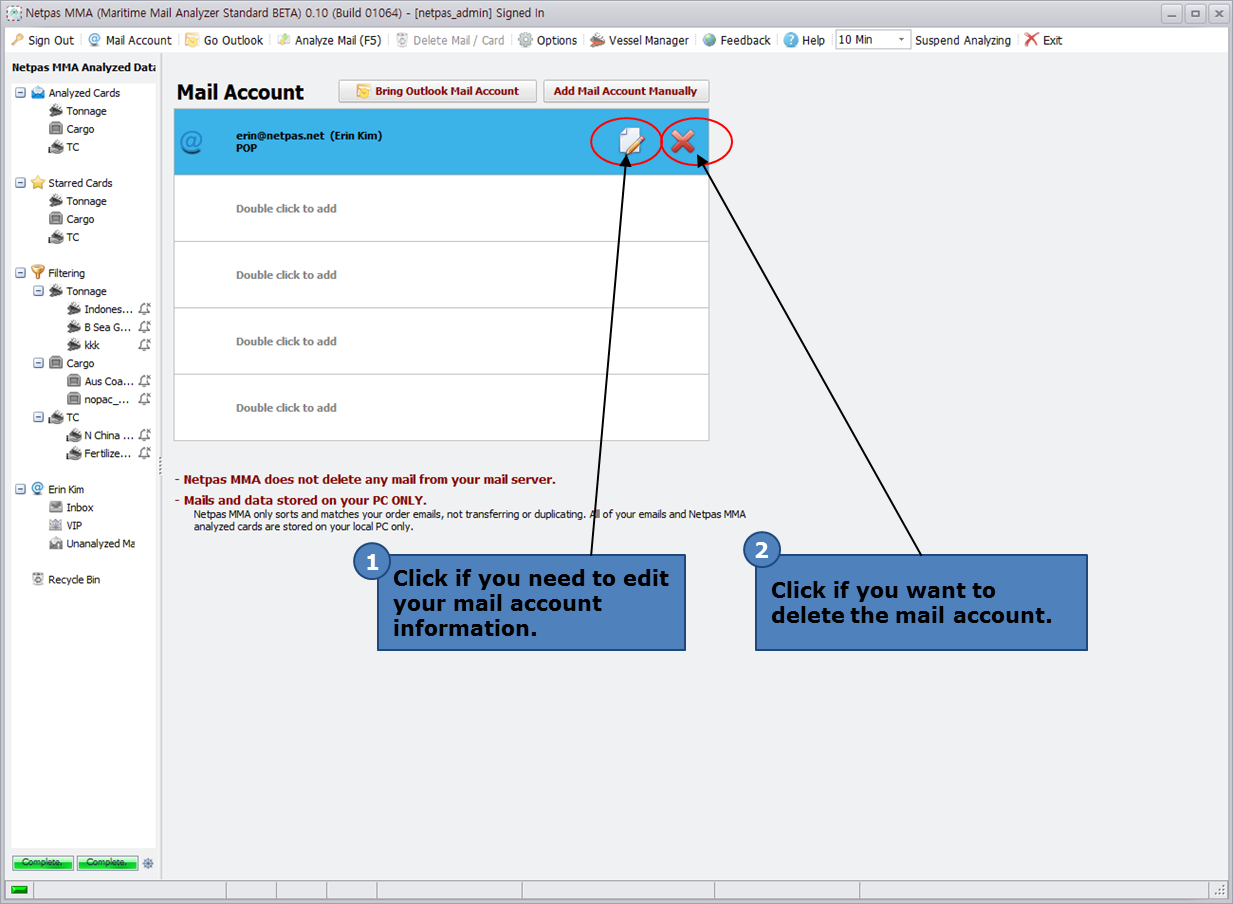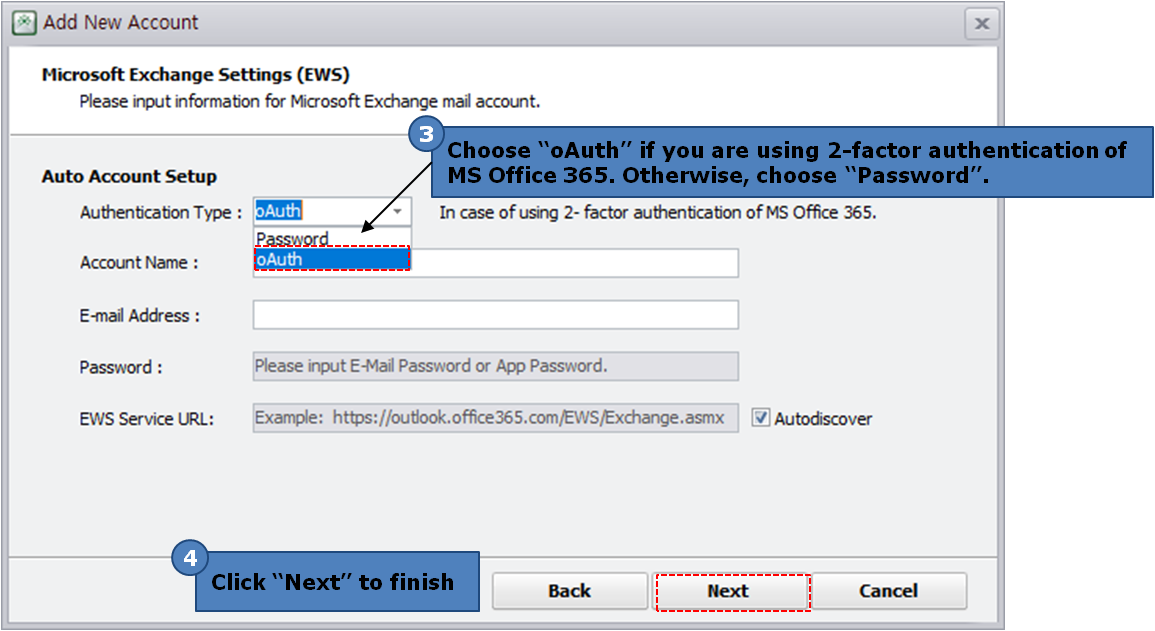 3. Edit or Delete Your Mail Account
If you delete a mail account, all mails and cards of the account will be deleted together.