You can start NVM voyage from both Distance and NVM.
2.1. Start from NVM
When you click "New Voyage" tab on NVM, then you'll see the Voyage window as below.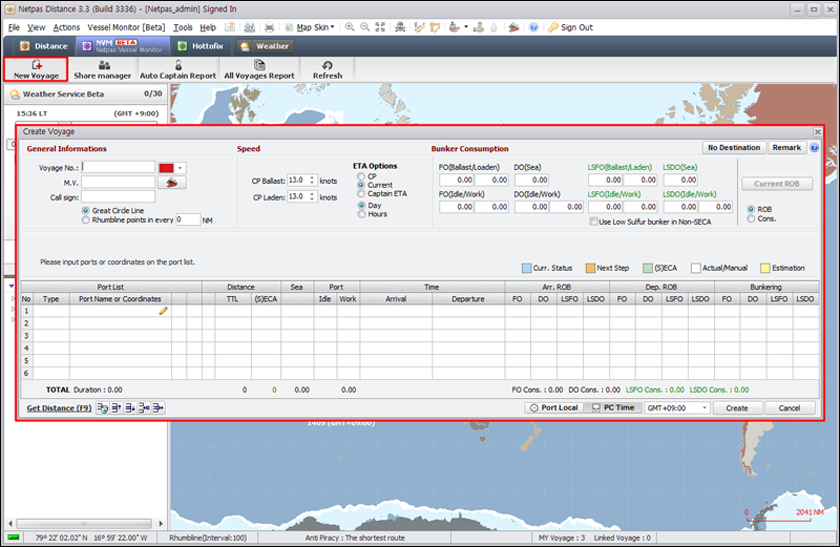 If you'd like to set up a voyage without route, simply click "No Destination" on top side of voyage window.

Then you'll see the confirmation window as below. Please click "Yes".

Finally the "Voyage without Route" window will pop up as below.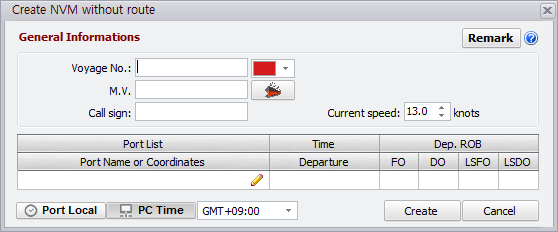 2.2. Start from Distance
You can start new Voyage from Distance either. This feature is especially good at being set the tailored routes of a voyage other than Netpas recommended route (General route).
If there is some exceptional spot or ports in your voyage, you can make your own route by using "Edit route" or changing Routing point on Distance map.
2.2.1. Let's insert one coordinate between Singapore & Rotterdam.
The coordinate I wish to insert is Lat. 88 25 05E / Lon 14 48 20N.
Please input the coordinate between Singapore & Rotterdam and click "Get Distance (F9)".
After then, click "Create Voyage".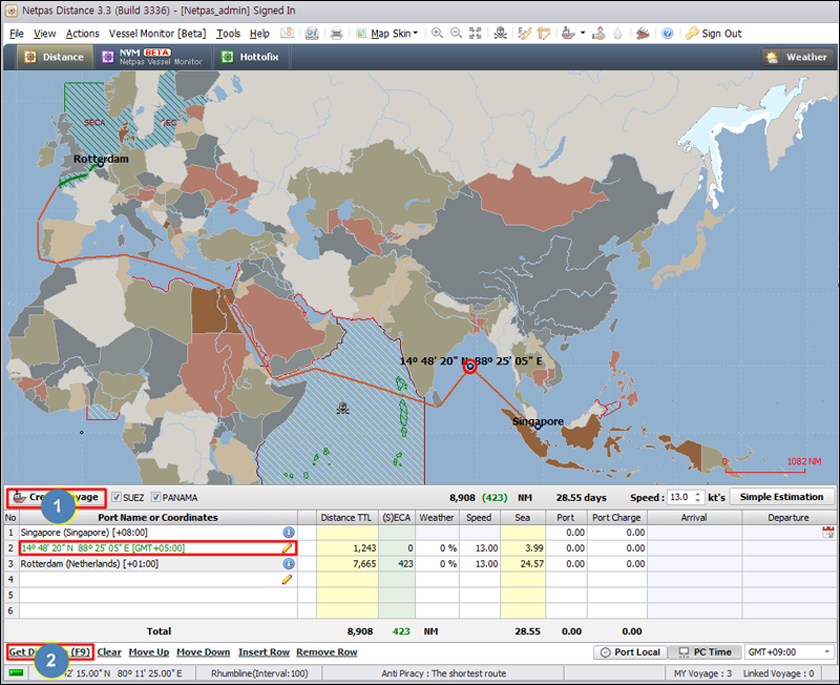 2.2.2. Then your Distance tab will be turned to NVM tab with "Create Voyage" window